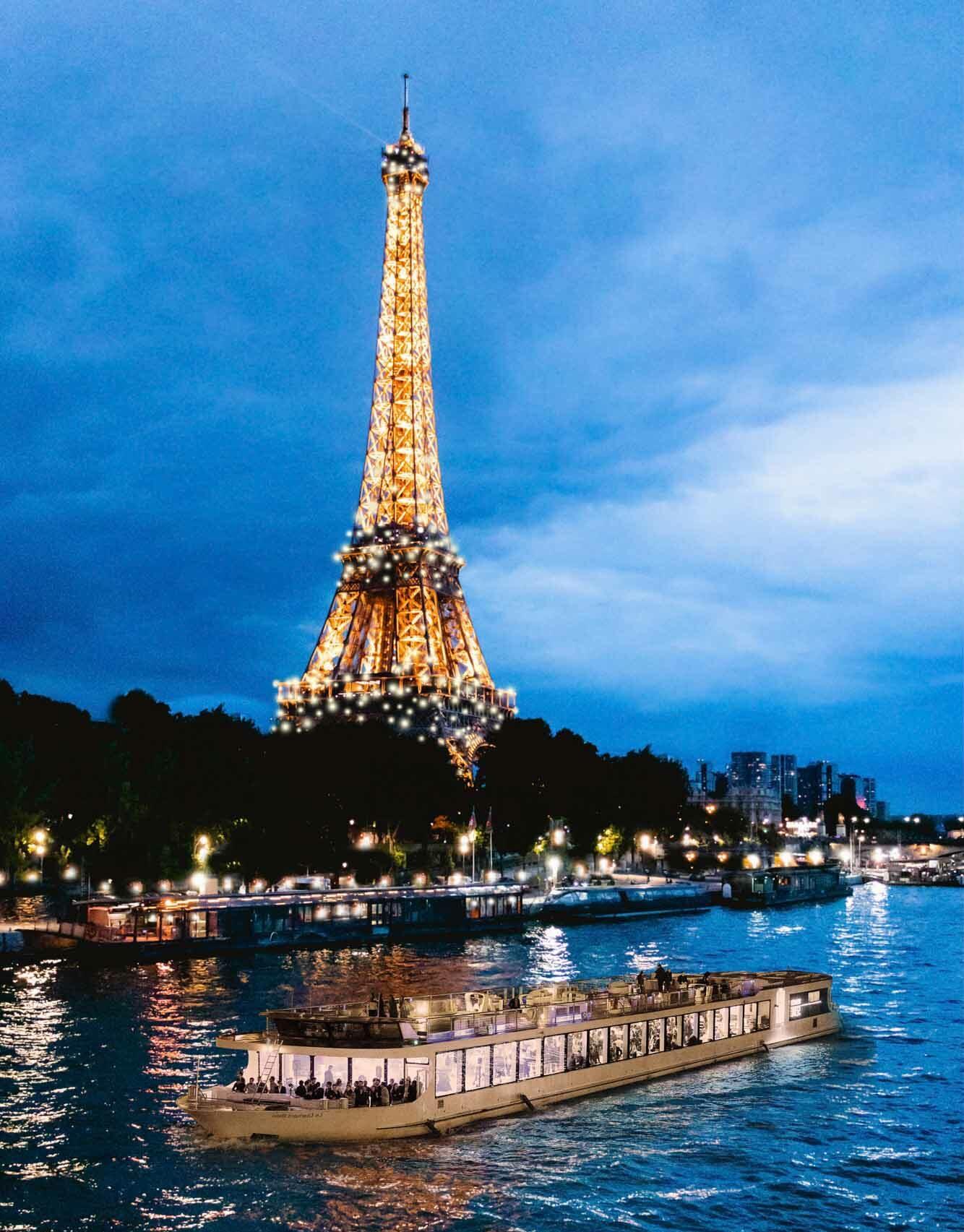 Events and privatization



THE DIAMANT BLEU
Business cocktail party on a Barge in Paris
Privatize the Blue Diamond for an extraordinary corporate evening. Up to 400 guests, at quay or on a cruise, in the form of a dinner or a cocktail, everything will be brought together for your employees to spend an unforgettable evening. Renting one of our barges for an business cocktail party in Paris is what you need to impress your employees, customers and collaborators. These world-renowned boats are the ideal choice for those looking for an original location for a memorable evening.

Spend your best cocktail party evening on our barges in Paris
An afterwork on our barge Le Diamant Bleu
Le Diamant Bleu is a yacht-like cruising barge, with a neat design and futuristic lines, with a modern, warm and refined decoration, served by unexpected volumes -70 m*10 m- for a passenger boat. Built in 2014, this yacht can accommodate up to 450 guests thanks to its 450 m² air-conditioned saloon with a very high ceiling (3M) and its 350 m² teak deck-terrace. Its main asset – 34 bay windows – provides customers with a highly sought-after panoramic view.
It can accommodate 80 to 400 people.
Maximum: 400 people. in a cocktail (on a cruise)* and 480 pers. in a cocktail (at the quay)
Maximum: 400 people. for a seated meal (on a cruise)* and 420 pers. seated meal (at quayside)
The maximum tonnage authorized in cruising being 400 people. maximum
Several boarding platforms are therefore available to you: Passy – Maison de la Radio/ Javel/ Grenelle/ Ile-aux-Cygnes/ Debilly Trocadéro/ Musée d'Orsey/ Jardin des Plantes/ Gare d'Austerlitz/ Bercy/ Bibliothèque François Mitterrand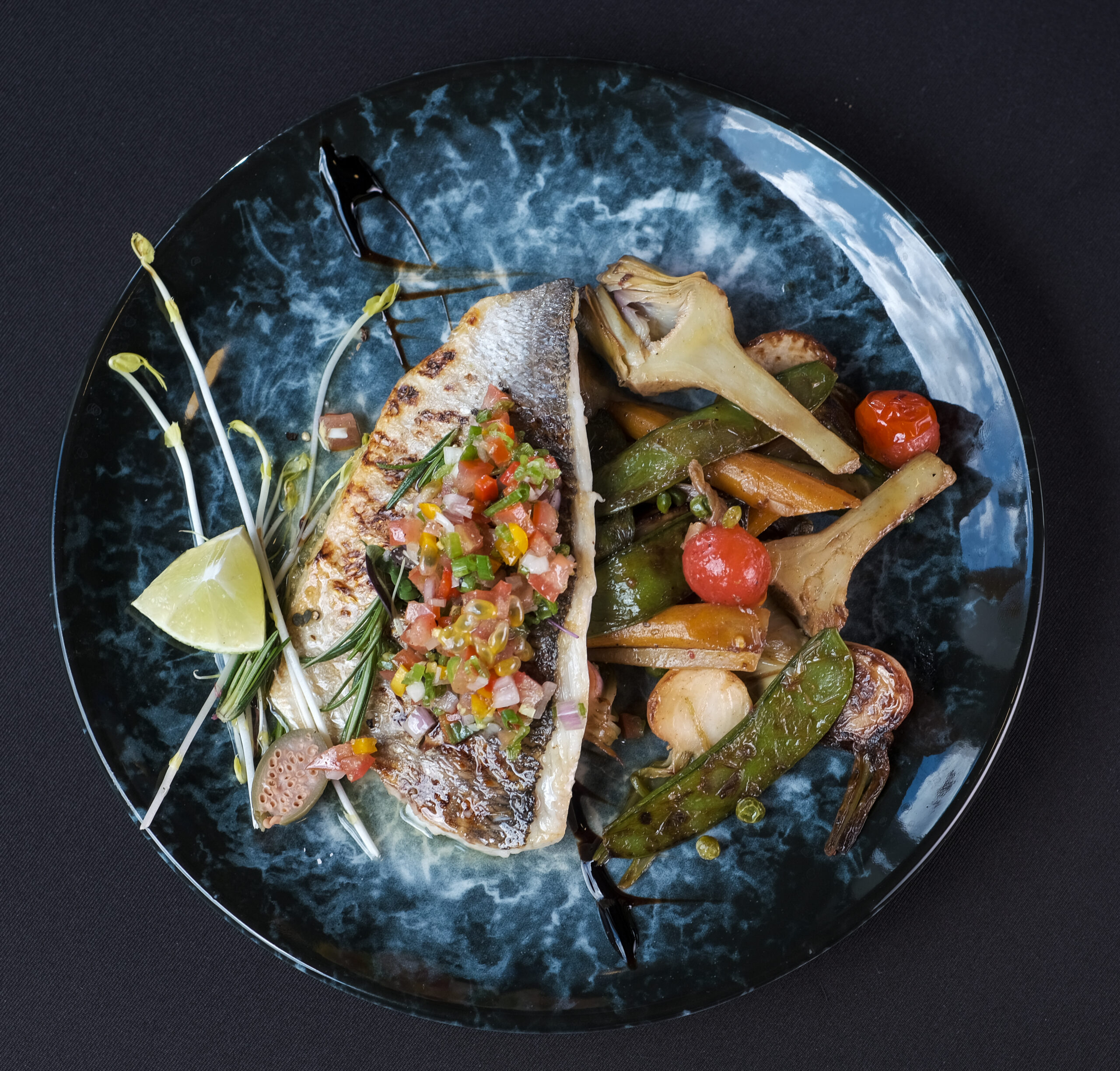 An afterwork on our barge Theo
39 meters long and 5.05 meters wide and can accommodate up to 150 people, making it an ideal venue for your events. On board the Théo, you have a cloakroom, a bar and a room on the lower deck for various uses (meetings, dance floor, storage, etc.). You can also choose to customize the decoration and the atmosphere to your liking so that your event is unforgettable.
Le Théo has an impressive capacity, being able to accommodate 50 to 150 people.
Maximum: 60 people. in seated meal (in round tables) and 84 pers. seated meal (at rectangular tables)
Maximum: 50 people. in full (in the seminar room)
Several boarding platforms are available to you: Passy – Maison de la Radio/ Javel/ Grenelle/ Ile-aux-Cygnes/ Debilly Trocadéro/ Quai Branly Museum/ Orsay Museum/ La Tournelle/ Jardin des Plantes/ Gare d' Austerlitz/ Bercy/ François Mitterrand Library

High quality services for your afterwork on our barges in Paris
Technical equipment for your Afterwork on our barges
We provide you in each of our barges with top-of-the-range technical equipment for your afterwork, so that you can liven up your evening: giant screen, return screens, microphone, desk.
Superior quality catering on our barges
We can offer you a superior quality catering around fresh and seasonal products to satisfy all the guests. A successful evening must include excellent food and that is exactly what we offer you. Gourmet cuisine is offered to delight the taste buds. The renowned chef and his brigade will be happy to concoct gourmet dishes for you, applying their excellent culinary techniques for guaranteed taste pleasure. They will listen to you and be able to offer you alternatives in the event of a specific diet (vegan, vegetarian, allergic to gluten) during your afterwork. The quality of the products is a priority, and the kitchen is inspired by seasonal products to offer modern and quality cuisine and all this on board the barge for your afterwork.
Guests can also enjoy the terrace of the barge while tasting the dishes presented. The panoramic view offered by the terrace completes the gastronomic experience for an exceptional evening. The fresh products used are then sublimated by the Parisian panorama offered on the banks of the Seine.
An exceptional atmosphere for your Afterwork
One of the key elements of the evening is the entertainment, which must match the event and provide a festive and friendly atmosphere.
The barge is equipped with a high-end sound system that can accommodate DJs to liven up your evening. We also make our DJ available for any occasion, who will liven up the evening with a personalized playlist according to your wishes, playing traditional music or popular titles to make the guests dance all night long on the big dance floor of the Blue Diamond.
We can also help you organize entertainment for your guests, such as dancers, musicians and all kinds of other entertainment to make your afterwork barge evening even more memorable.
Very popular hours
Hiring the Diamant Bleu barge is very popular for celebrating afterwork.
Indeed, the rental times for the Diamant Bleu barge are fixed from 7 p.m. to midnight or from 8 p.m. to 1 a.m., with the possibility of extending the evening. You can also privatize the barge for the day.
Contact us: 01 77 17 65 67
How to rent the barge for an Afterwork in Paris?
From a practical point of view, renting the Blue barge is extremely easy. All you need is to contact the team of professionals who, based on your needs, will then offer you a list of services to choose from to arrive at a tailor-made quote.
Renting our houseboats is a VIP experience that your partners, customers or employees will never forget. With their unique setting, their exceptional capacity, their different gourmet cuisine and highly qualified staff, our barges are a unique choice for corporate and afterwork parties. So don't wait any longer and plan your next event. Privatize the barges for an extraordinary corporate evening.
Throughout your evening, you will be able to relax and dance in complete privacy and in peace thanks to a total privatization of your afterwork on one of our barges.
By choosing to rent one of our barges for your corporate party or afterwork, you can expect an unforgettable experience. One of a kind, they will offer your guests an exceptional setting and a breathtaking view of the emblematic monuments of Paris. The centerpiece of this show will undoubtedly be the Eiffel Tower, perfectly visible from wherever you are on the boat.