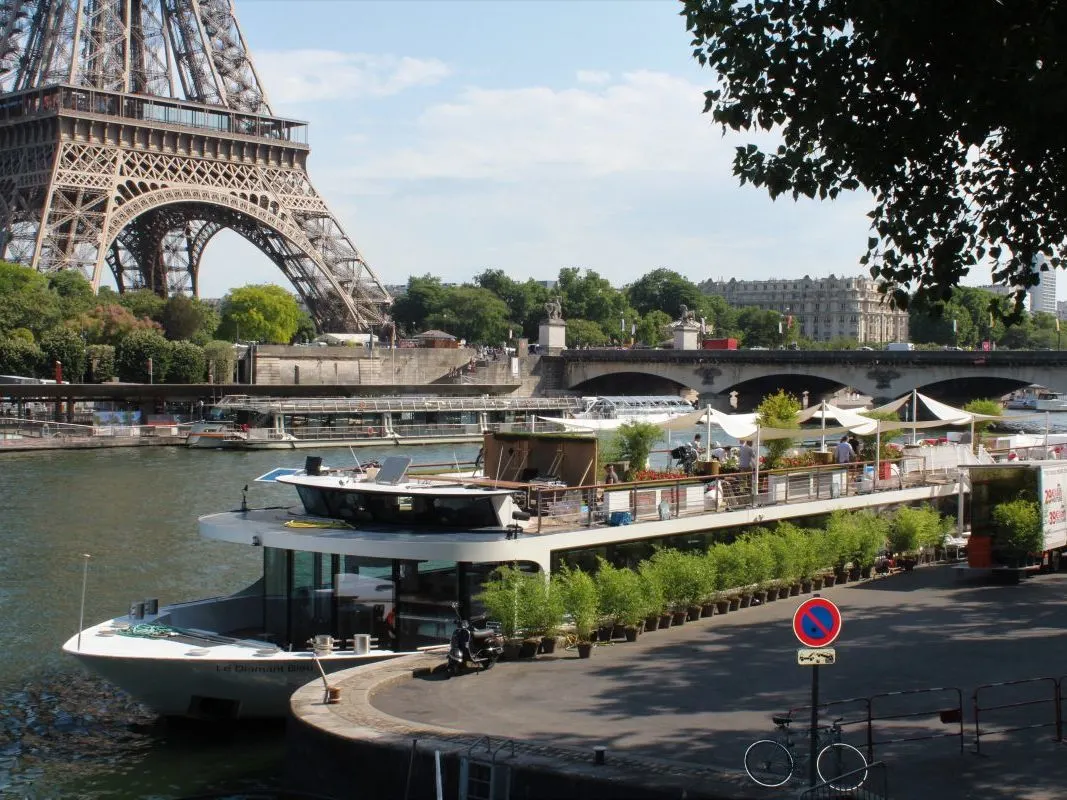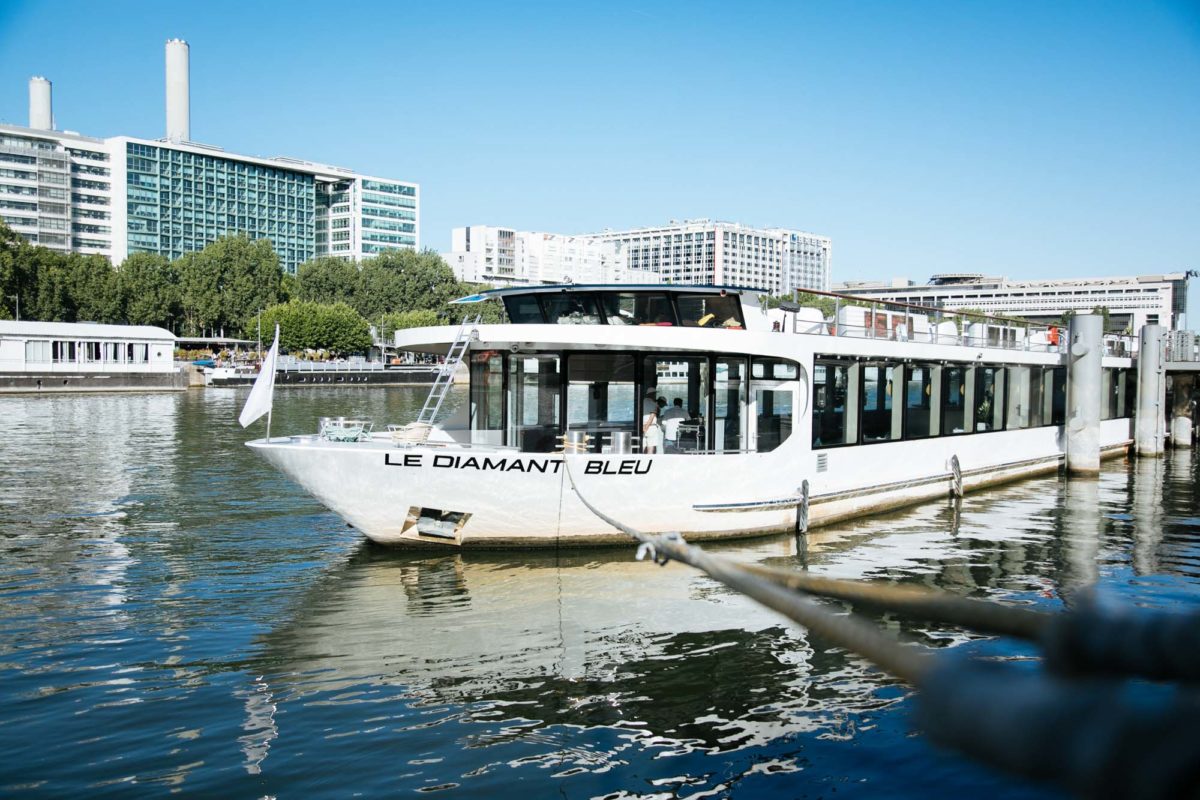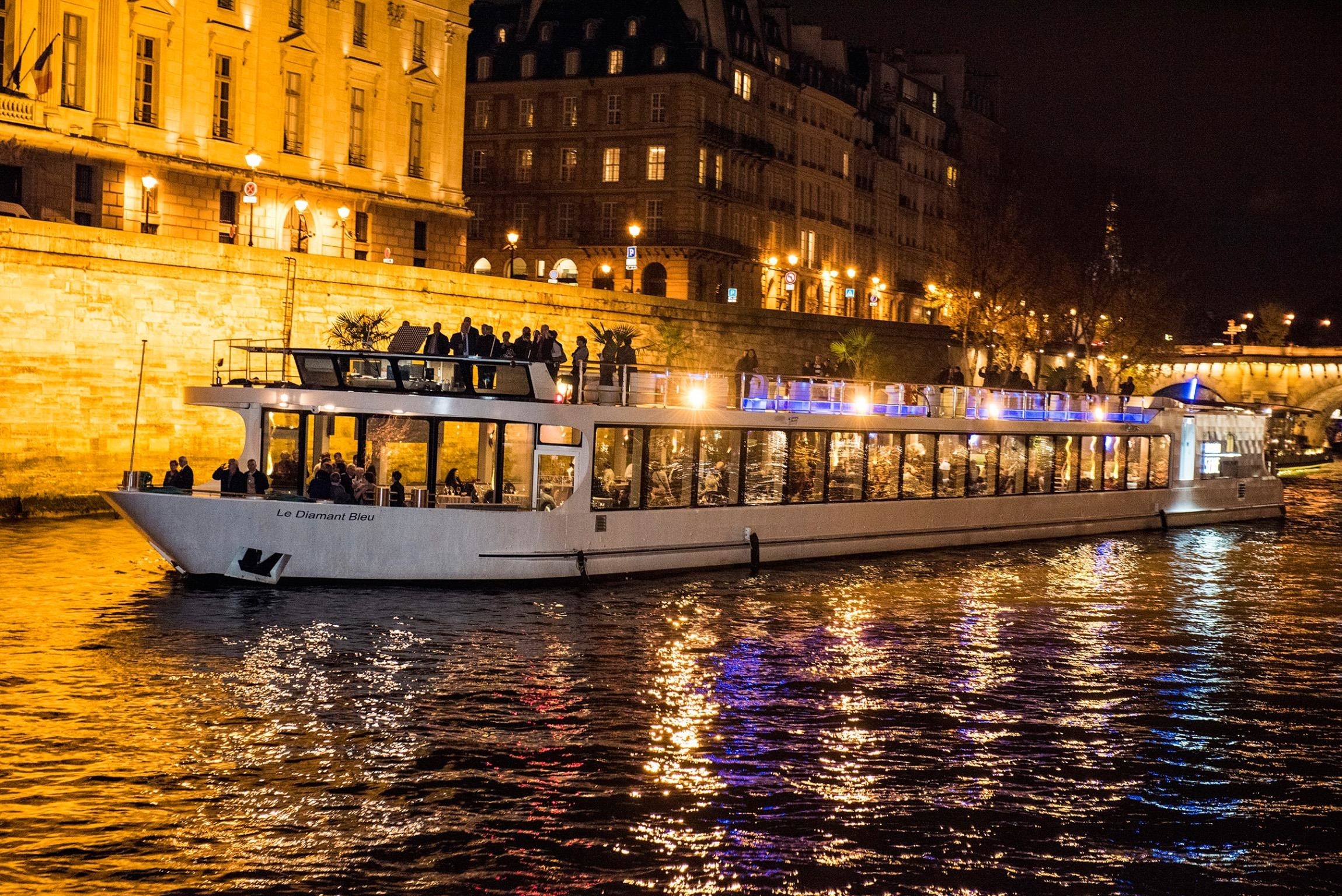 Boat restaurant in Paris
The Diamant Bleu

The Diamant Bleu is a cruise barge with the charm of a yacht. It has an carefully crafted design, futuristic lines, pleasant contemporary and elegant decoration, and unusual dimensions for a passenger boat—70m x 10m. Built in 2014, this yacht can accommodate up to 400 people thanks to its 350m² terrace deck and 400m² air-conditioned salon with a very high ceiling reaching 3m. Its most striking asset – 34 bay windows – provides guests with a much sought-after panoramic view.

Cuisine

Gourmet
Top-of-the-range
Refined
Cooking takes places on board by the chef and his team

Our advantages
Exceptional 3m ceiling height for a boat
Rare capacity on the Seine, accommodating up to 480 people (dockside)
A large 350 m2 terrace
A fully panoramic 410m2 room
Event expertise and a team at your disposal: Julia and Eloïse

CAPACITY


Maximum: 400 people for cocktails (while sailing)* and 480 people for cocktails (dockside)

Maximum: 400 people for seated meals (while sailing)* and 420 people for seated meals (dockside


Minimum : 80 people
* The maximum authorised capacity while sailing is 400 people.

USABLE SURFACE


Terrace: 300m2

Panoramic lounge: 410m2

Ceiling height: 3m

HOME PORT


Port d'Ivry, près du Pont Nelson Mandela 6 quai Jean Compagnon, repère N 94200 Ivry Sur Seine


STOPOVERS

There are several boarding points available to you:
Passy – Maison de la Radio

Javel

Grenelle

Ile-aux-Cygnes

Debilly Trocadéro

Musée d'Orsay
Jardin des Plantes

Gare d'Austerlitz

Bercy
Bibliothèque François Mitterrand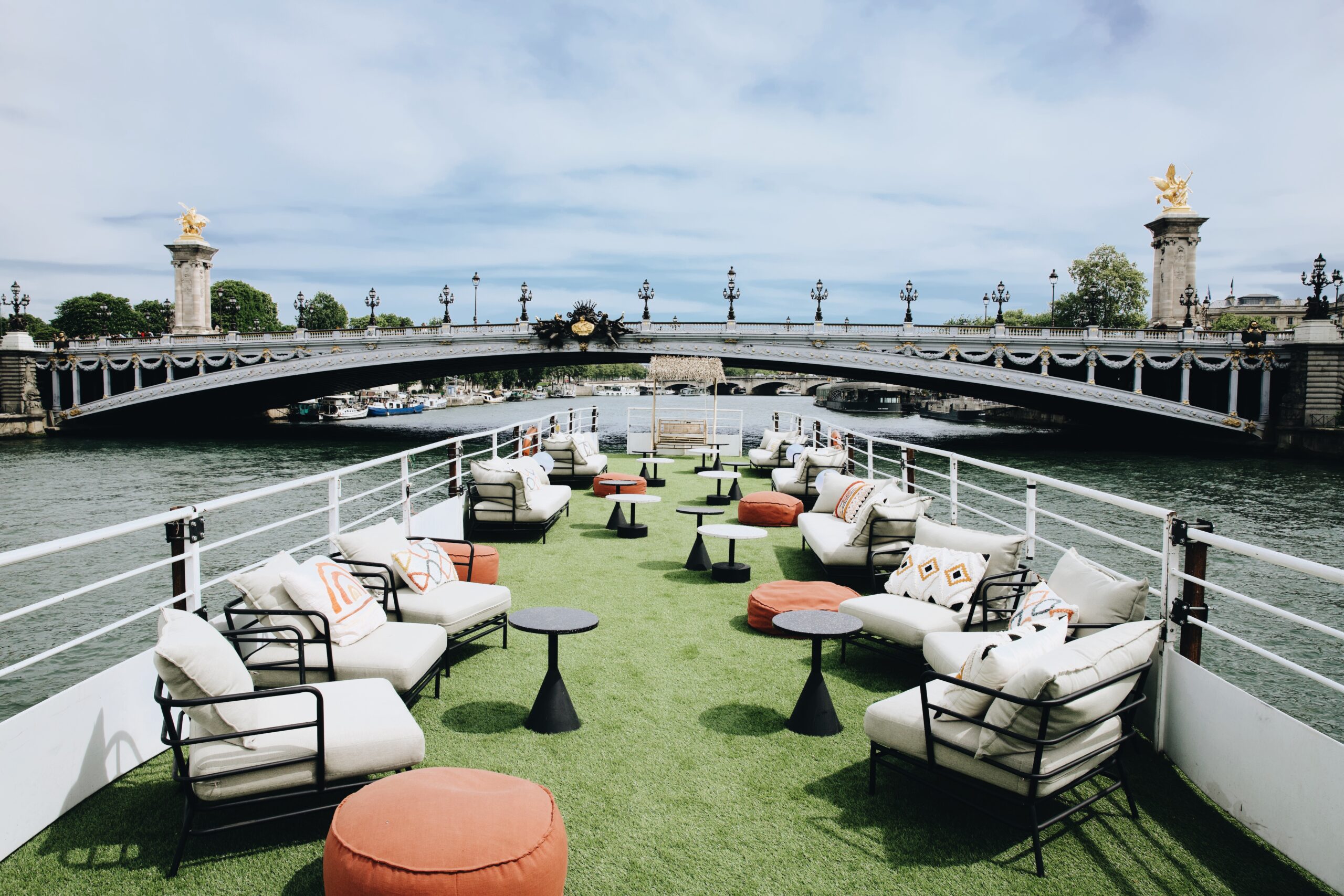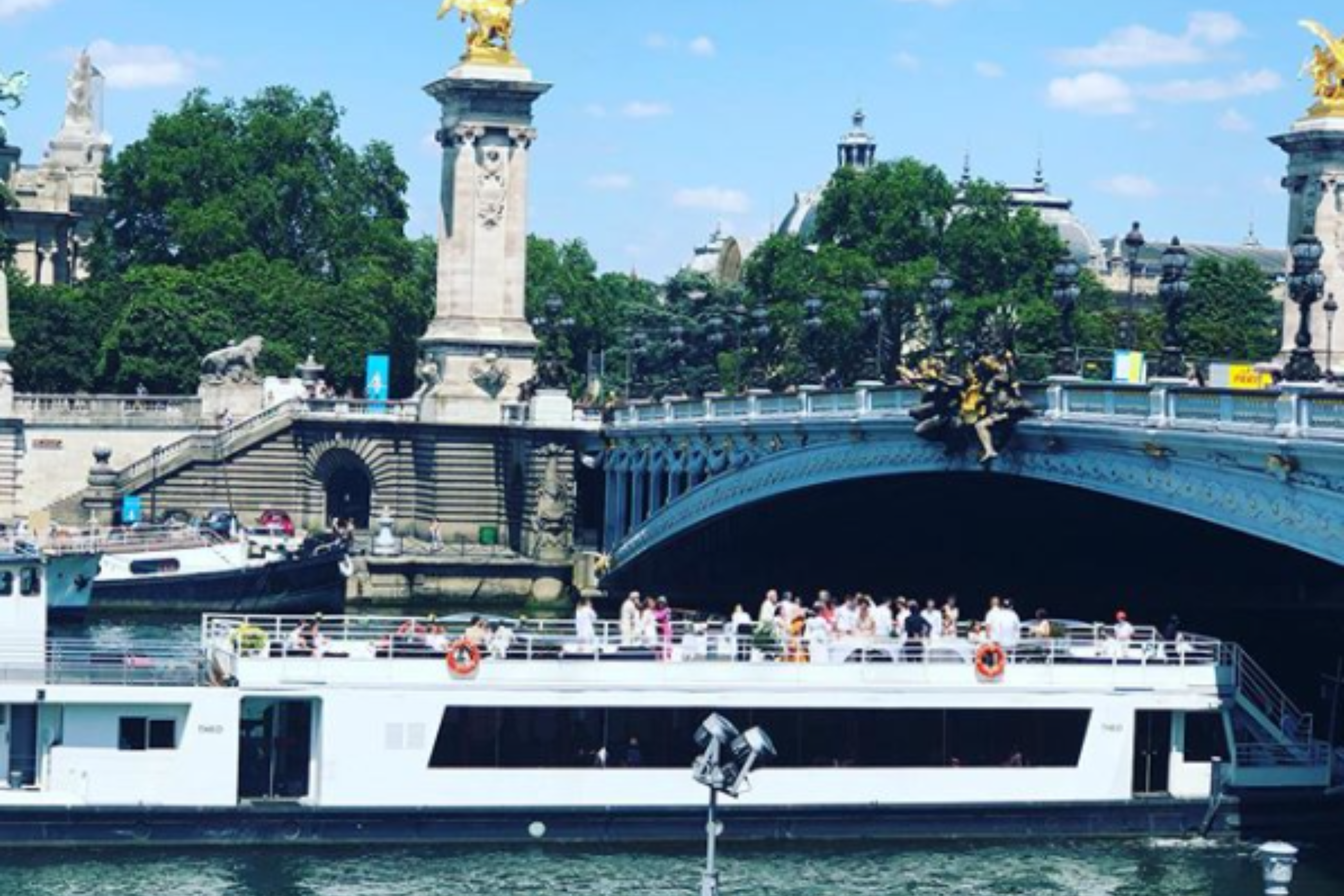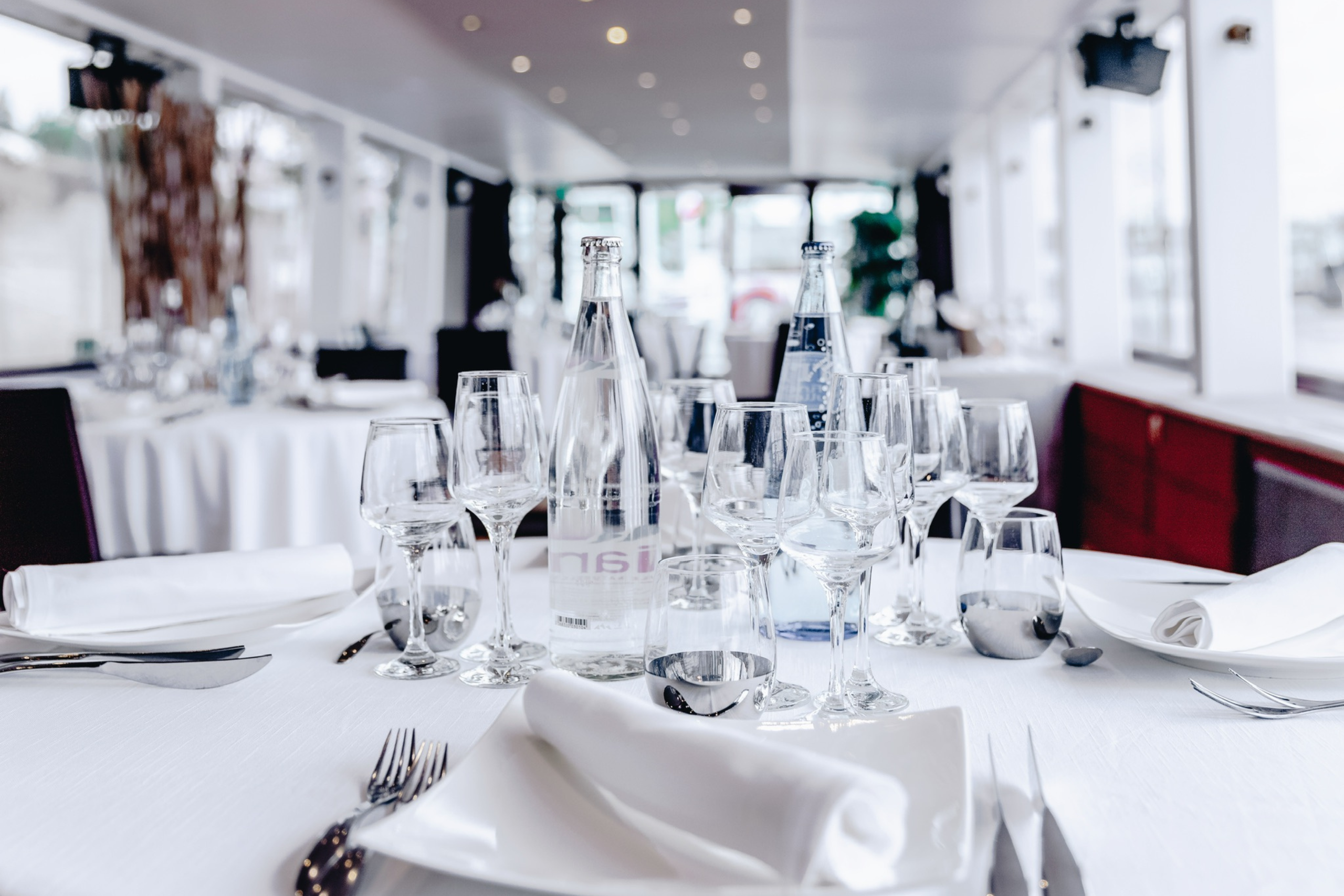 Le Théo

Théo is a barge that is 39 metres long and 5.05 metre wide. Théo has a cloakroom, a bar and a room on the lower deck for various uses (meetings, dance floor, storage, etc).
Come on board and relax on a chic and comfortable Parisian barge. You will have the opportunity to cruise past to the City of Light's most stunning landmarks and learn new things about Notre Dame, the Orsay Museum, the Louvre or the Grand Palais. Your cruise through Paris on the most beautiful avenue in the world will be marked by a stop in front of the illuminated Eiffel Tower.
We provide you with exquisite cuisine made from fresh ingredients and created in the ship's kitchens by a committed team. Our chef will provide you with a delicious meal that is both contemporary and seasonal.
Get away for the evening and dine on delectable meals aboard a intimate boat.


La cuisine

Gourmet
Top-of-the-range
Refined
Cooking takes places on board by the chef and his team

Nos plus
An intimate boat
A stunning 110 square metre rooftop terrace
Large windows provide a panoramic perspective, which is rare on a smaller boat
Two distinct areas with a variety of arrangements
A large number of stopovers available
Event expertise and a team at your disposal: Julia and Eloïse

CAPACITY

Maximum: 100 people for a cocktail party
Maximum: 84 people for seated meals (at round tables) and 60 people (at rectangular tables)
Maximum: 50 people (in the seminar room)
USABLE SURFACE

Terrace: 110m2
The main deck (main room): 75m2.
Lower deck: 40m2 (seminar room)

HOME PORT
Estacade n°4, face au 2 quai du Point du Jour, 92100 Boulogne Billancourt

STOPOVERS


There are several boarding points available to you:
Passy – Maison de la Radio

Javel

Grenelle

Ile-aux-Cygnes

Debilly Trocadéro

Musée Quai Branly
Musée d'Orsay
La Tournelle
Jardin des Plantes

Gare d'Austerlitz

Bercy
Bibliothèque François Mitterrand

All the News about the Diamant Bleu